Asset Protection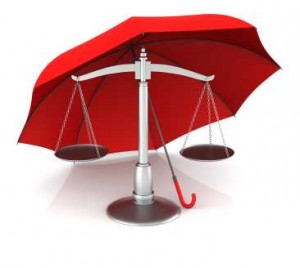 Knowing how to structure your assets can be the difference between having a sound backup plan for your family or being left with nothing.
You've worked hard to get where you are financially. But we live in a litigious society. We also live in a society in which creditors almost always ask business owners to guarantee business obligations—your line of credit, that mortgage note on your office building, an equipment loan. You need the money, so you sign whatever the bank asks. It'll be okay because you're going to pay it all back, right?
But what if things don't go as planned?
What's your backup plan? What happens if your business fails? What happens if you're sued? How will you protect your family?
Asset protection is your backup plan
If you're a business owner, you need a parachute—a plan to use if things don't go like you thought they would. Planning before things get bad is the key. The law greatly limits your ability to transfer assets or engage in exemption planning after you've got financial problems. Early planning is the key to success.
If you'd like to discuss your financial situation with us, call us. We're here to help.