Terms & Disclosures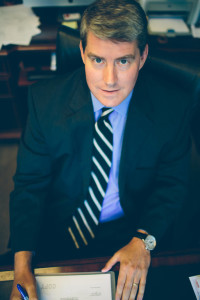 Notice Required by 11 U.S.C. § 528: We are a federally designated debt relief agency and, when appropriate, help people file bankruptcy.
No Attorney-client relationship: Use of this website does not create an attorney-client relationship.  We are not your attorneys until we agree to that in writing.  This website, along with any website to which we link, is designed for educational and informational purposes, not as legal advice.  Each person's legal matter is unique and requires the review of an attorney licensed in that person's jurisdiction.
Notice Required by South Carolina Rule of Professional Conduct 7.1 regarding endorsements or testimonials on this site: "Any result the endorsed lawyer or law firm may achieve on behalf of one client in one matter does not necessarily indicate similar results can be obtained for other clients." We enjoy our work, and one of the greatest rewards is happy clients. Each client's case is unique, and we can't make guarantees that your case will come out exactly like you want it to. As they say with mutual funds, "past performance does not guarantee future results." But we can guarantee that we care and will do our best to help you to the utmost of our abilities.
Notice Required by South Carolina Rule of Professional Conduct 7.2(d): The DeMott Law Firm, PA attorney responsible for the content of this website is Russell A. DeMott, 300 N. Cedar Street, Suite A, Summerville, SC 29483.
IRS Circular 230 Notice: In accordance with IRS requirements, this is to inform you that any information on this website that could be construed as U.S. tax advice is not written or intended to be used, and cannot be used, for the purpose of (i) avoiding penalties under the Internal Revenue Code or (ii) promoting, marketing or recommending to another party any transaction or matter addressed on this website.
No guarantee of results: Information on this site may describe results obtained in matters handled for clients. This information is not a guarantee that the same or similar results can be obtained in other matters undertaken by our attorneys. The outcome of a particular matter depends on numerous factors, including the facts and circumstances of the case, as well as other factors that may be beyond the control of the attorney or the client.